Menus
Our Menus change on a daily basis, so there is no set for the whole season. However, you can use this as a reference for our style of food available all year round.
We always serve vegetarian & vegan options, gluten free options and our kitchen is more than happy to cater for any other dietary needs.
Our Kitchen is open from 12-2.30 and 6.30-8.30 everyday except Sunday. Sunday is only open for Lunch.
We also offer a Bar Menu, including Sandwiches and Snacks. This Lighter Menu is available Monday to Friday 12-2.30pm

Bar Menu
Served Monday-Friday 12-2.30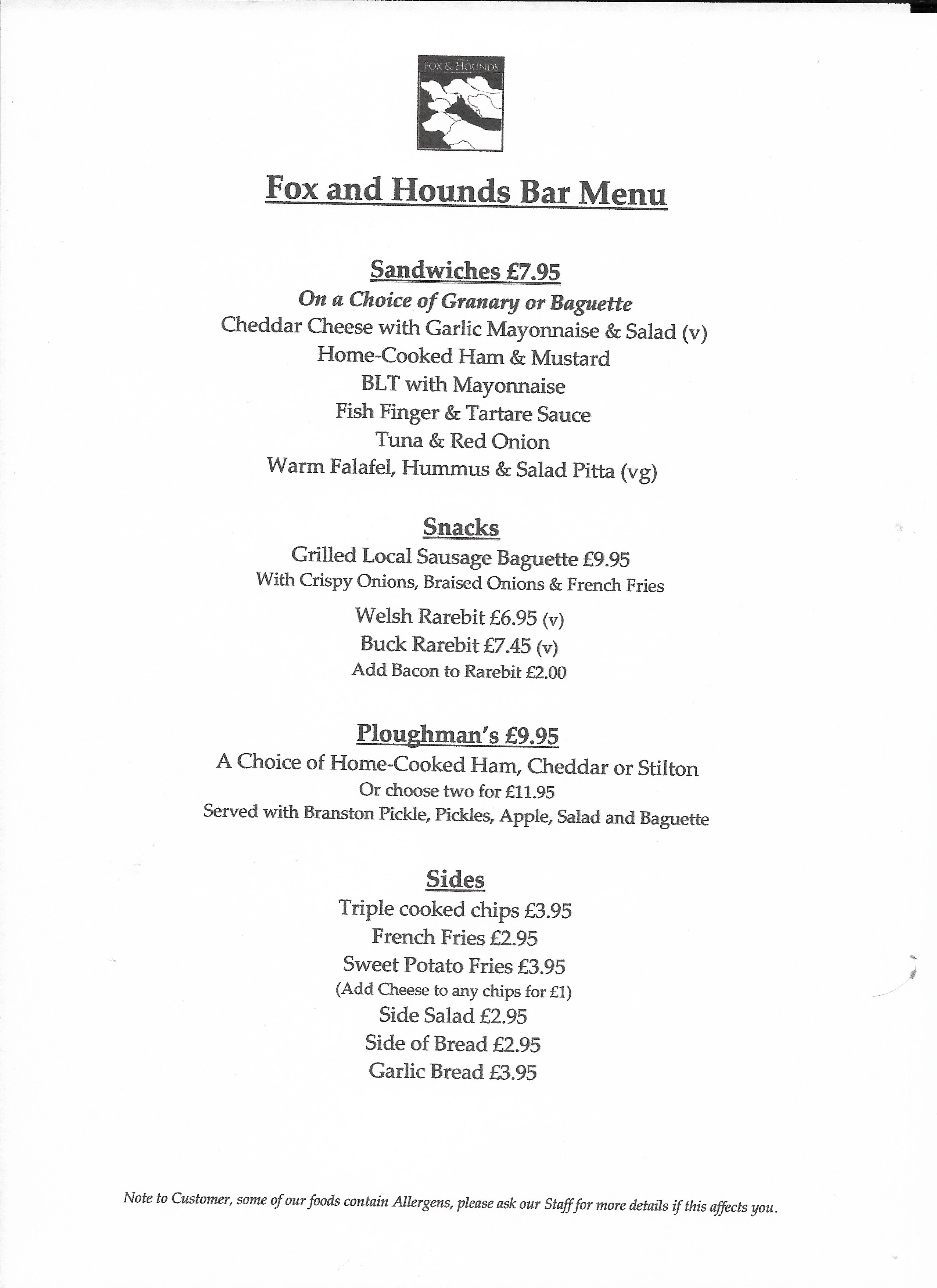 À la carte Menu
Available during Lunch and Dinner
(reference only)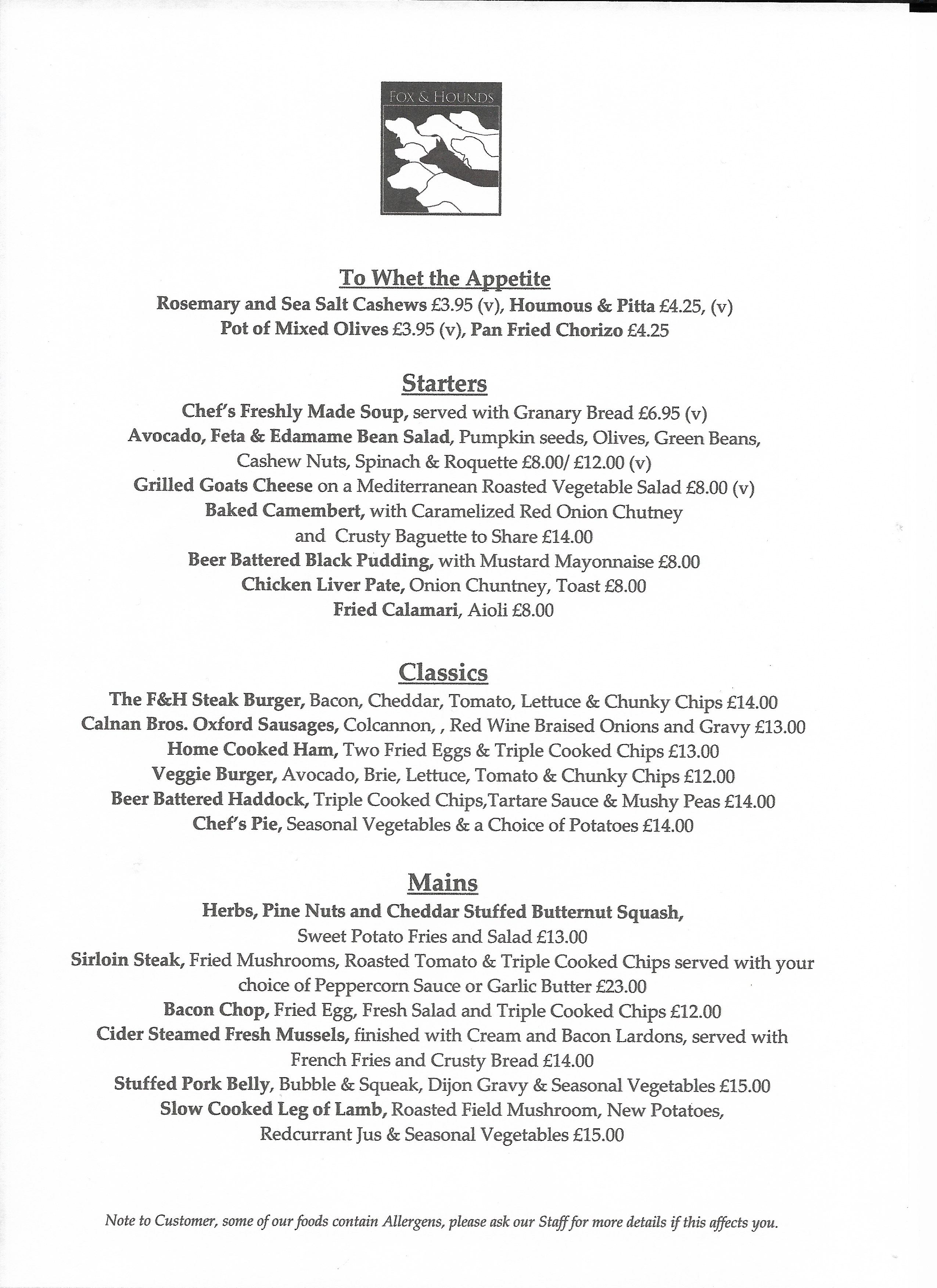 Sunday Menu
(reference only)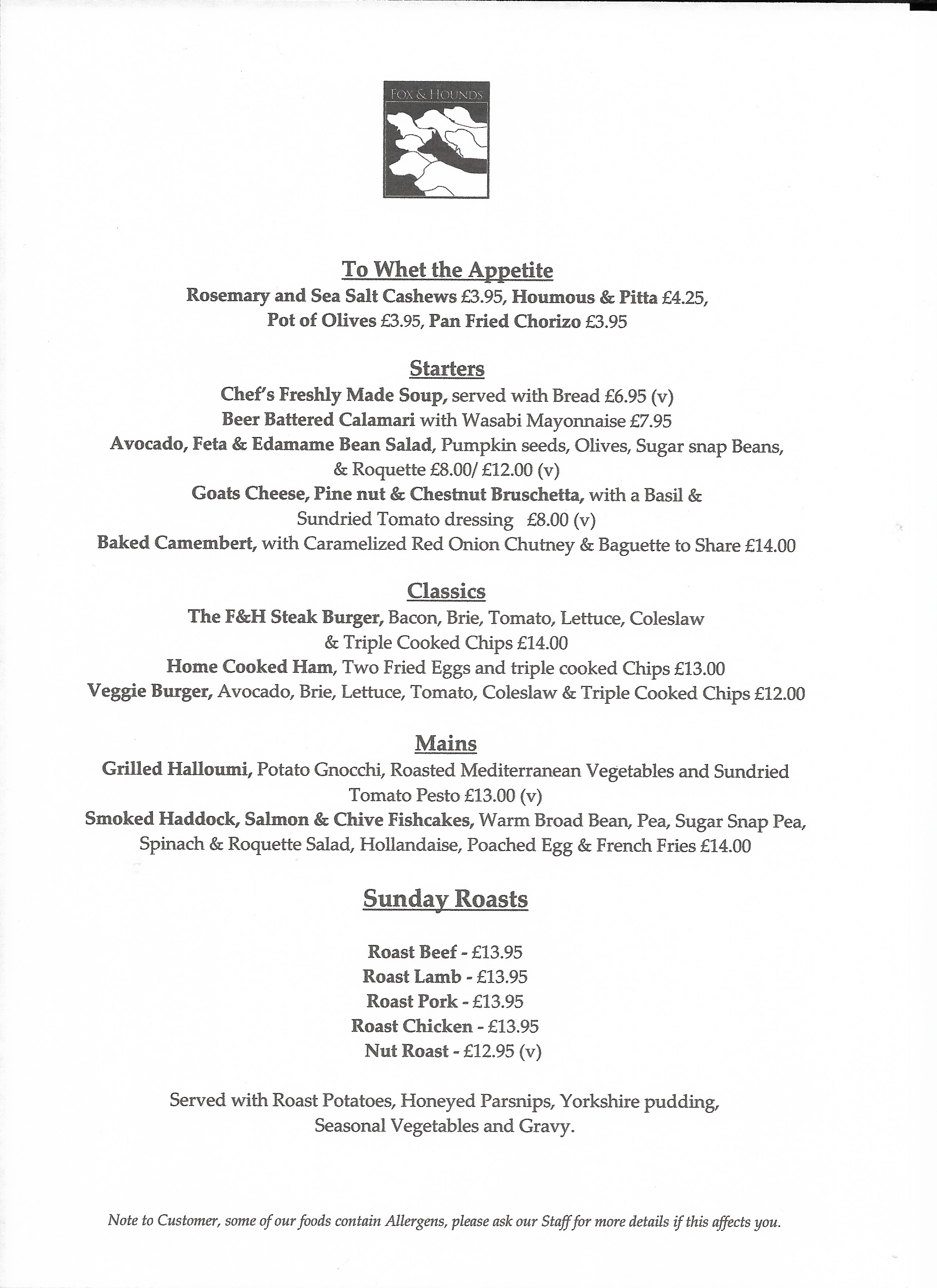 Book your table now!
01491 612 599
Our Bread is sourced from Lawlors of Henley: Our meat is from Calnan Brothers in Watlington: Our Vegetables are sourced locally & Covent Garden: Our fish is from M&J Seafood & sustainable: Our Eggs are free range and Local